About
MOHAMMED RASOOL KHOORY & SONS Perfumes. A member of MOHAMMED RASOOL KHOORY & SONS GROUP OF COMPANIES. The new Arab world is sophisticated and modern, yet rooted in it's strong traditions.
To mirror this great history while retaining modern elements, MRK PERFUMES presents a unique collection of perfumes, oils and dukhoons to be cherished as an inseparable part of every occasion. A trendy, vibrant fragrance brand that represents our continuous search for everyday luxury and elegance. MRK PERFUMES is available on market in our showrooms in Abu Dhabi & Al Ain and plan to expand to Dubai & other regions.
For more info, kindly preview our brand brochure: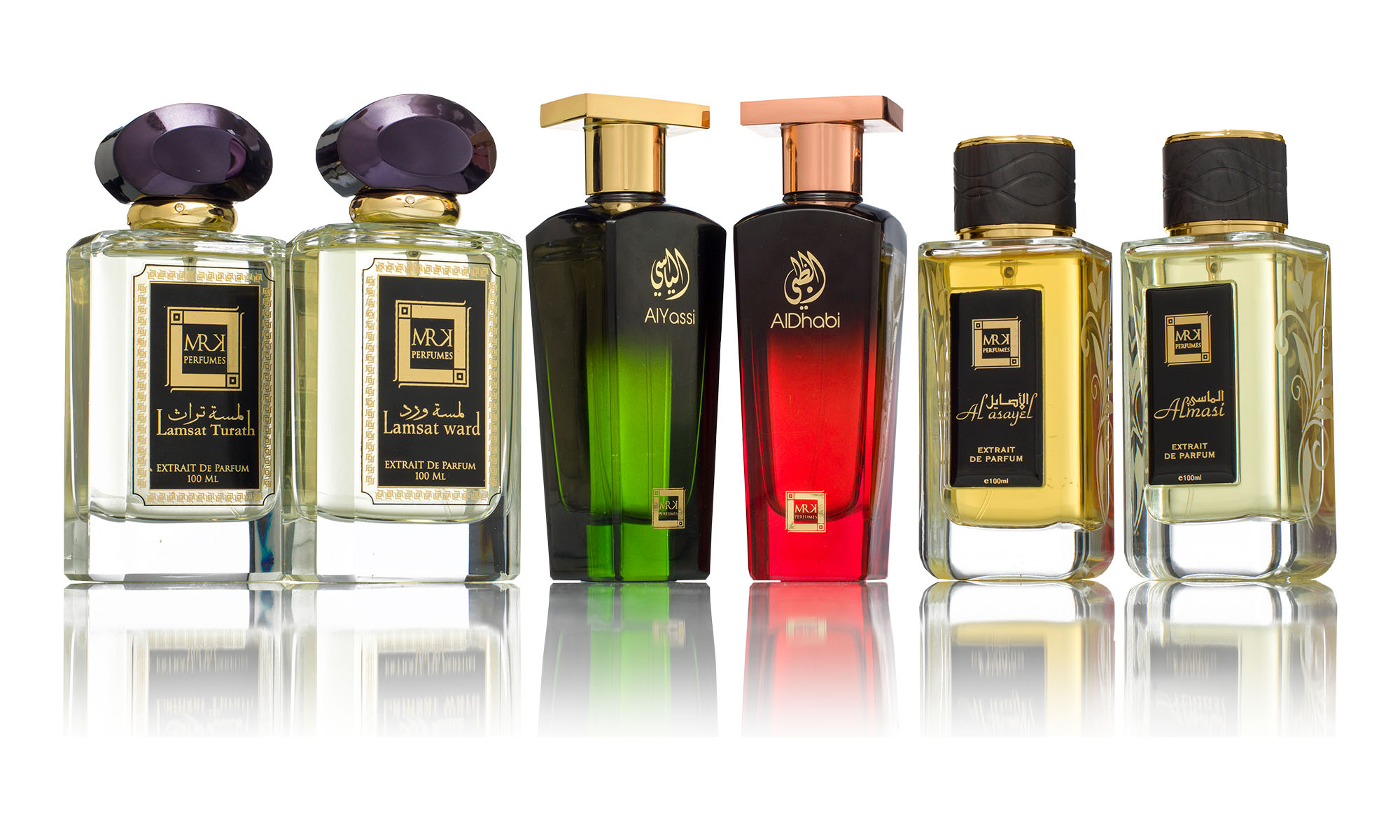 Individual style is the art of choosing! The MRK PERFUMES collection offers fragrances which emphasis your personality. From optimistic and energizing citrus fruits, through stunning and spicy oriental compositions to spectacular floral fragrances which bloom with charm.
When choosing a scent for yourself, pay attention to the fragrance description of which you will find in this webpage. Also, bear in mind the leading theme, that is the fragrance note which gives multidimensionality and depth to a composition. The type of the fragrance will tell you whether or not it's a match.